About Us - Wellness and Welfare
MTQ promotes work life balance through a series of healthy lifestyles programmes. The objectives of these programmes are to enhance interactions amongst our employees and to encourage them to stay fit and healthy. MTQ believes that these programmes will enable MTQ to maintain a healthy, highly motivated and productive workforce.
We look into following activities to take care of the wellness and welfare of our staff:
Physical Wellness to Ensure Healthy-living:
Annual Employee Health Screening Exercise
Daily Morning Exercise
Exercise-by-your-own Programme
Lunch-time Talks
Weekly & Annual Fruit Day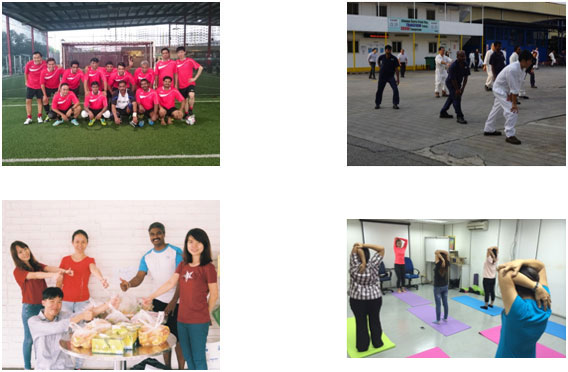 Opportunities for Recreation, Employee Bonding and Family Wellness:
Birthday Celebrations
Company Trips
Departmental Gatherings
Festive Celebrations such as Chinese New Year, Eid Al Fitr.