Our Business - MTQ Engineering
MTQ Engineering Pte Ltd, a wholly-owned subsidiary of MTQ Corporation Limited was first established in Singapore in 1969. We have since grown in scope and diversity to become a trusted and leading engineering solution provider for oilfield equipment and drilling contractor companies around the world.
Together with its associates and MTQ Equipment Rental Pte Ltd, MTQ Engineering offers an integrated range of services which includes fabrication of steel structures, component manufacturing, advanced coating and equipment rental services, apart from our demonstrated competencies in the repairs and refurbishments of oil drilling equipment.
Repair and Refurbishment
We do repair and refurbishment of the following products:
Ram and Annular Blowout Preventers
Assembly and Testing of BOP Stacks
Gate Valves
Elevators
Contract Manufacturing
We manufacture the following items in compliance to API specifications.
Choke and Kill Manifolds
Wellheads
Tree Blocks
Flanges
DSA
Clamps
Diverters
Mud Cross
Master Valve Body
Casing Heads
Riser Spools
Diverter Support Housing
Packer Housing
Test Flanges
Intermediate Flanges
Fluid Ends
Fabrication
We provide total solutions from designing and fabrication of the following equipment:
Compressor Skids
BOP Transporter Frames
Scrubber Skids
"U" Stamp Vessels
Tree Frames
Marine Risers
Shipping Skids
Our Facilities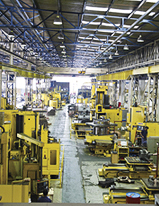 With its well-equipped workshop, MTQ is able to provide a complete range of repair and manufacturing services for its customers. In addition to a sizeable collection of lathe, turning and milling machines, our Machine shop also houses some of the largest and most advanced vertical and horizontal boring facilities in Singapore. We have blasting and painting facilities, pressure testing bays for hydro-testing up to 22000 psi, QC inspection areas as well as ample storage space and workshop crannage up to 40 tonnes.

Our well-equipped 14000 sqm workshop is able to provide a complete range of repair and manufacturing services to our customers.
Sizeable collection of the most advanced and largest vertical and horizontal boring facilities in Singapore
Horizontal Boring & Milling Machine
- Assurance of high accuracy and heavy duty machining
- Loading capacity up to 6300 kg

Lathe Machine
- Turning diameter up to 930 mm
- Turning length up to 2000 mm

Horizontal Boring & Milling Machine
- Loading capacity up to 10000 kg

Advanced Welding Machines
Welding Machines with Turntables
- FCAW and MIG machines, GTAW (Manual & Semi auto)
- Our welders are mostly 6G - SMAW qualified.
- Capable of welding AISI 4130, 4140, 8630, 410, SA309, 316, F 22, API X 80, Low carbon steels and Overlay welding with stainless steel, Inconel and Aluminum Bronze complying to ASME Section IX, AWS, API 6A, NACE MR00175, EN ISO:15614-1 or any material welded to the customer's needs.
- Furnaces for Post Weld Heat Treatment
Portable CMM Machines
- Load testing facilities up to 750 tons
- Portable CMM to the accuracy of 0.0005"
- PT, Fluorescent MPI, Hardness Equipments
- Cranes = 10# ( up to 30 Tons)

Multiclad Rotary Head Welding System
- Automatic/Mechanised welding & cladding of offshore wellhead components and process industry pipes & valves.

Portfolio of Selected Projects
Glossary
Annular Blowout Preventers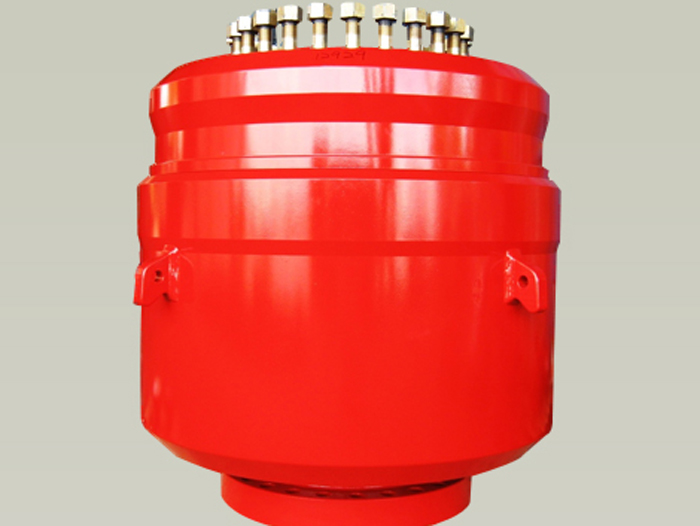 RAM BOP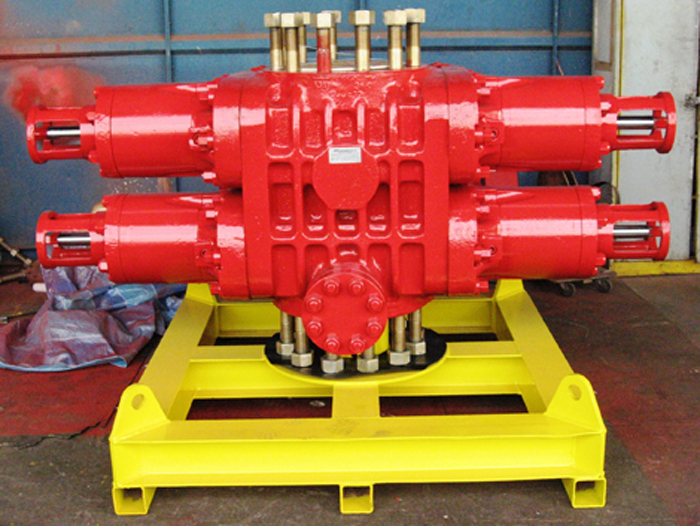 BOP Control Panel & Manifolds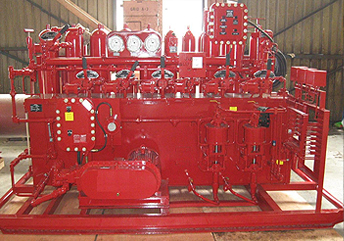 BOP Control Panel
Choke & Kill Manifold
Handling Tools

Diverter Support Housing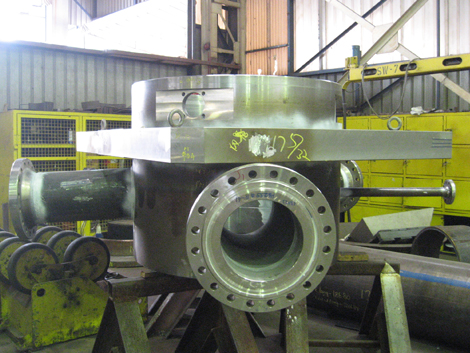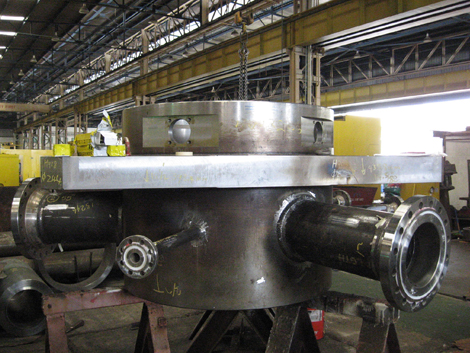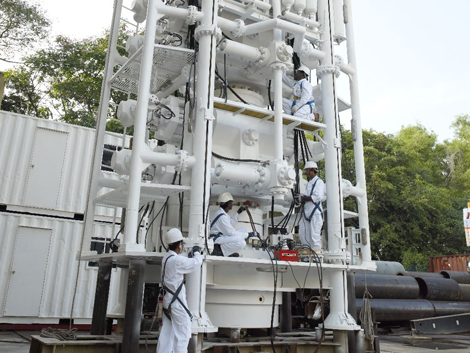 Stack up for Deep-Water 18 3/4" - 15K Blowout Preventor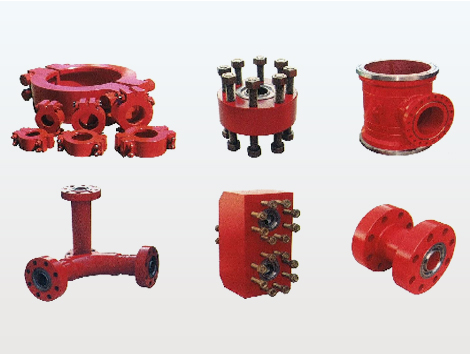 Double Studded Adapters, Clamps, Tees, Tee Blocks, Mud Crosses, Adapter Spools
Fabrication Works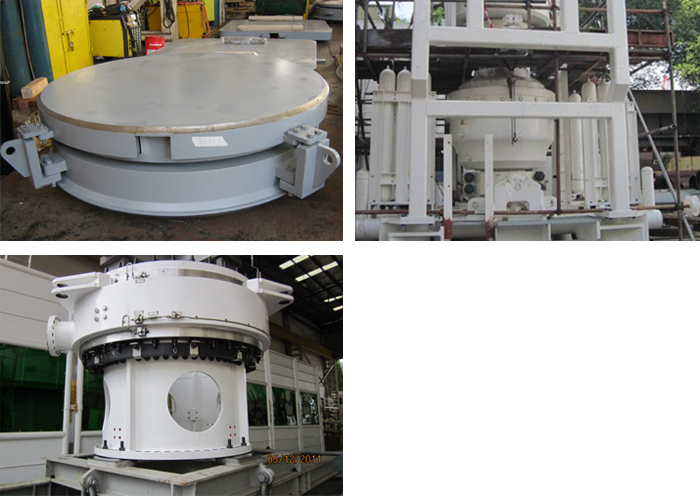 Our Customers
MTQ's worldwide customers
We serve a wide range of customers from the Oil & Gas industry i.e. Original Equipment Manufacturers (OEM), drilling contractors/ rig owners, oil companies and service companies.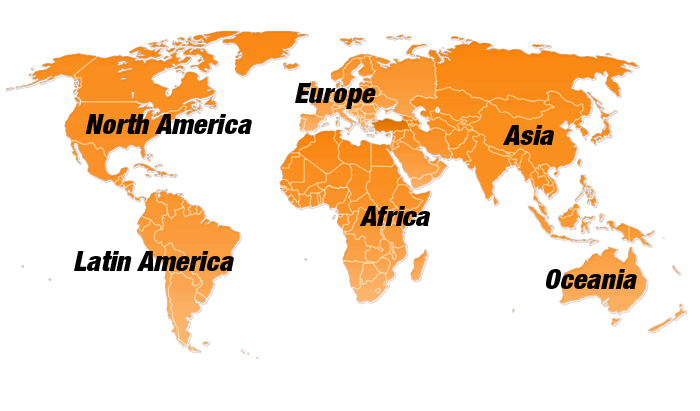 List of Our Major Customers
Original Equipment Manufacturers
Cameron
VetcoGray
Aker Solutions
NOV
Drilling Contractors
Transocean
Ensco
Seadrill
Nabors Industries Ltd
Diamond Offshore
Hercules Offshore
Songa Offshore
Service Companies
BJ Services
Schlumberger
Halliburton
Weatherford
Oil Companies
ConocoPhillips
ExxonMobil
Petronas
Total Oil